I am delighted to tell you that I will be giving a talk on The witches of Elizabethan Essex (c1550s to c1600) on Tuesday 14 July 2015.  As my talk will be held in The Three Horseshoes Pub in Duton Hill, a few miles from the town of Great Dunmow, my talk will make specific references to the Prestmary family of witches who lived in Tudor Great Dunmow.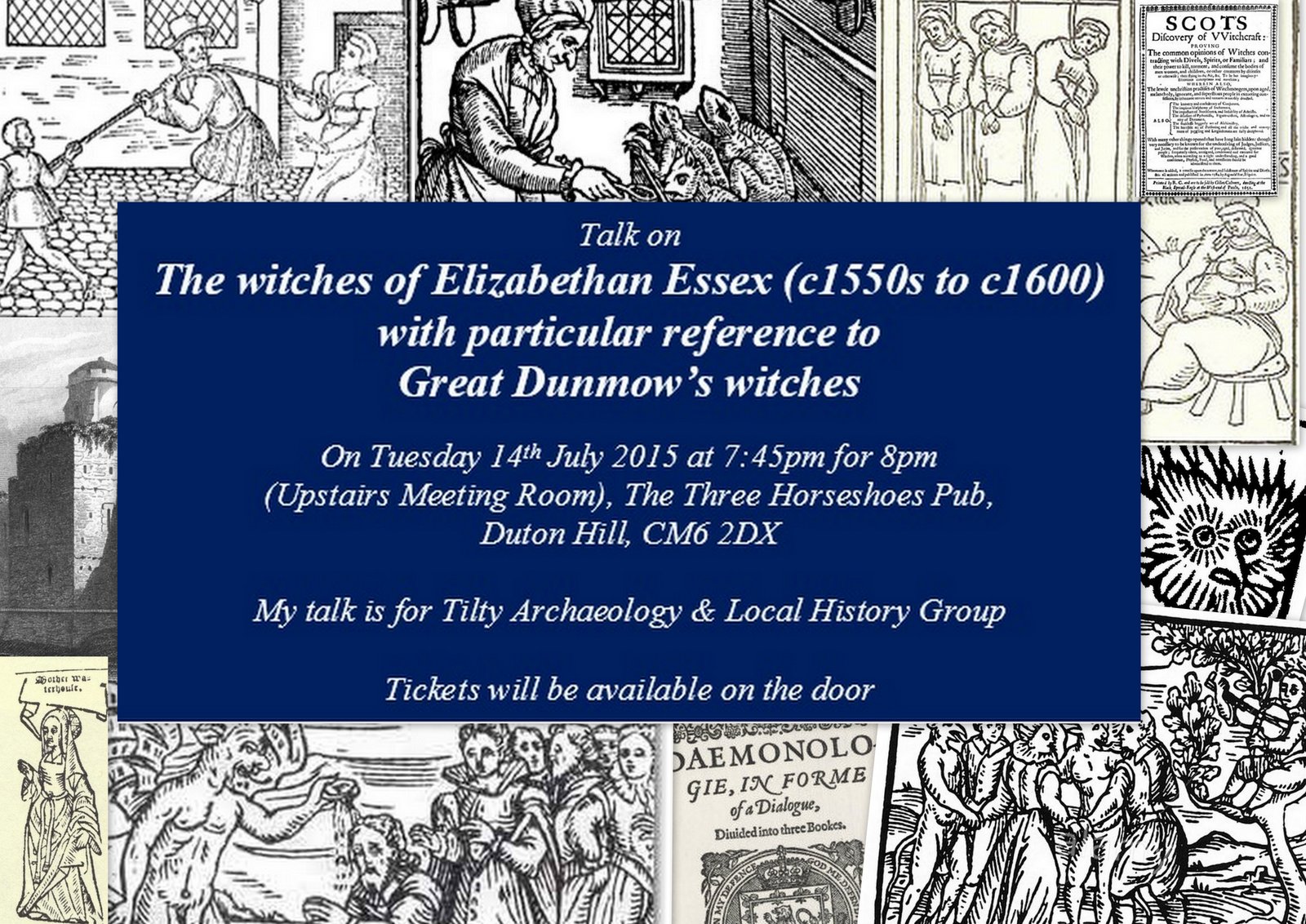 My talk is for the Tilty Archaeology & Local History Group
*_*_*_*_*_*_*_*_*_*_*_*_*_*
My book
My local history book on the historic East Hertfordshire town of Bishop's Stortford is still available.  Please do click on the image below to buy my book.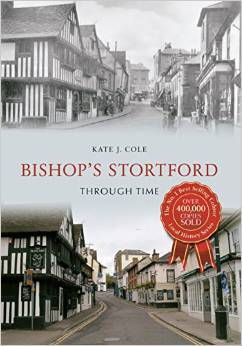 This blog
If you want to read more from my blog, please do subscribe either by using the Subscribe via Email button top right of my blog, or the button at the very bottom.  If you've enjoyed reading this post, then please do click Like button and/or leave a comment below. Thank you for reading this post.
You may also be interested in the following
- Witchcraft and witches in Tudor Essex
- Henry VIII and the looting of the monasteries
- Transcripts of Great Dunmow's Churchwardens' accounts – 1526-1621
- Medieval Catholic Ritual Year
- Tudor local history
- Building a medieval church steeple
- Henry VIII's Lay Subsidy 1523-1524
- Images of Medieval Funerals
- The dialect of Medieval Essex
© Essex Voices Past 2015.