Between 2009 and 2011, whilst I was researching for my master's dissertation, on a daily basis I read the Tudor churchwarden accounts from my digital images. This reading of each page over and over again resulted in me hearing the voices of people long dead.   No, not literally! But in my head I started to understand and 'hear' the dialect of the Tudor scribe who had written up a particular set of accounts. The scribes wrote their entries exactly as spoken. Thus the nearby city of Cambridge became 'Camrege', the parishioner, Thomas Ingram, became 'Thomas Iggrom', 'our' became 'owr', and 'off' (meaning 'from') became 'of'.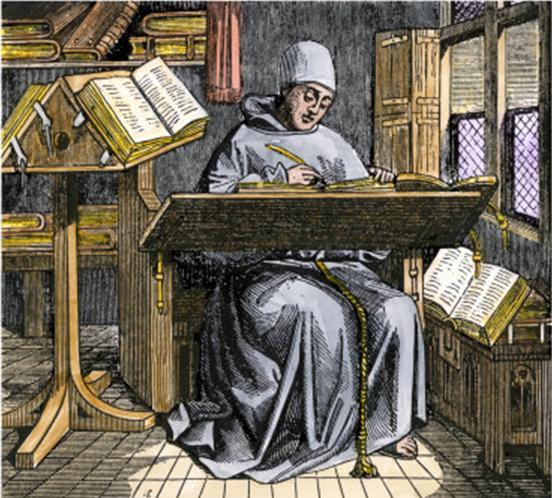 Eamon Duffy, in his seminal book, The Voices of Morebath, indicated that many Tudor churchwardens read their parish's accounts out aloud before the congregation gathered within the church. This would have been in a manner similar to a modern-day public meeting and was to ratify the parish's accounts. Therefore, the language used in many accounts imitates the behaviour of the spoken word.(1)   So, it is likely that the list of all the contributors to the church steeple was read out aloud before the entire parish after the church service on the Dedication Day (feast-day) of St Mary the Virgin 1526.  (I wonder what the parishioners thought of those who had contributed 'nichell' and those whose amount had not been properly recorded!)
If you are interested in the accents and dialect that our ancestors had, go back through my blog and read all the names of the contributors to the church steeple. Read each name out aloud exactly is it was written by the Tudor scribe (ignore my translations).
For anyone familiar with the accents of England, the scribes of Great Dunmow appear to have had a most definite soft Suffolk 'burr'!   Hard 'n's and hard 'd's seemed to have almost totally disappeared from each scribe's dialect.  Hard 't's have become soft 'd's – Robard instead of Robert.  From now on, if you can't understand the Tudor text when you read my transcriptions, read the entries out aloud and you will be taken into Tudor Essex and will have the key for unlocking Great Dunmow's past.
Sadly, today's Great Dunmowians no longer have the soft Suffolk accent but instead sound more like the characters from EastEnders or The Only Way is Essex (TOWIE).
Miniature of a scribe with a knife,
shears, a pen-case, and an inkpot (2)
Footnotes
(1) Eamon Duffy, The Voices of Morebath, p23-4.
(2) Detail of a miniature of a scribe with a knife, shears, a pen-case, and an inkpot, shelfmark: Royal 19 C XI f. 27v, © British Library Board.
For more information about medieval scribes, check out these sites
Medieval writing
Late Medieval Scribes
Notes about Great Dunmow's churchwarden accounts
Great Dunmow's original churchwardens' accounts (1526-1621) are kept in Essex Record Office (E.R.O.), Chelmsford, Essex, D/P 11/5/1.  All digital images of the accounts within this blog appear by courtesy of Essex Record Office and may not be reproduced. Examining these records from this Essex parish gives the modern reader a remarkable view  into the lives and times of some of Henry VIII's subjects and provides an interpretation into the local history of Tudor Great Dunmow.
*-*-*-*-*-*-*-*-*-*-*-*-*-*-*-*-*
This blog
If you want to read more from my blog, please do subscribe either by using the Subscribe via Email button top right of my blog, or the button at the very bottom.  If you've enjoyed reading this post, then please do Like it with the Facebook button and/or leave a comment below.
Thank you for reading this post.
You may also be interested in the following
– Index to each folio in Great Dunmow's churchwardens' accounts
– Great Dunmow's Churchwardens' accounts: transcripts 1526-1621
– Tudor local history
– Medieval Essex dialect
© Essex Voices Past 2012-2013.