On the 2nd June 1953, our Queen, Elizabeth II, was crowned with great solemnity and ceremony in Westminster Abbey whilst seated in the ancient Coronation Chair (King Edward's Chair). Today's post celebrates and marks her reign by publishing images connected to the coronations of Elizabeth II's Tudor predecessors.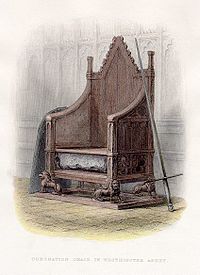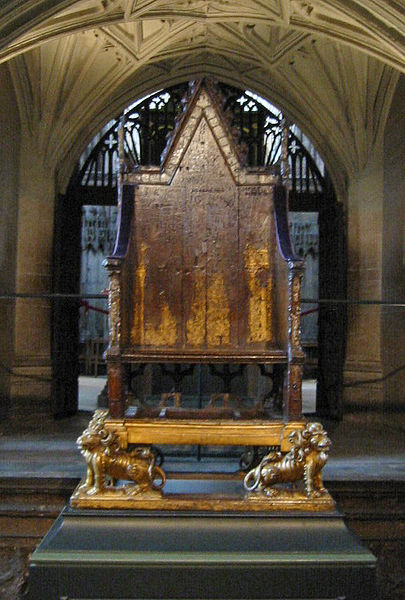 Coronation Chair, with and without the Stone of Scone (The Stone of Destiny)
Henry VII (born 28 January 1457, died 21 April 1509)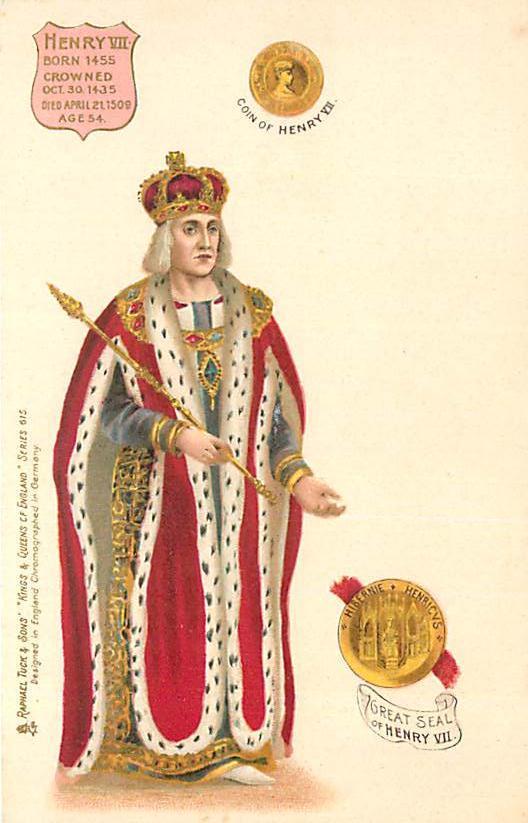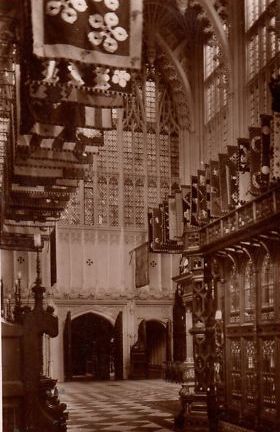 Postcard of the Burial chapel of Henry VII and Elizabeth of York, Westminster Abbey. Henry was crowned in Westminster Abbey on 30 October 1485.
Henry VIII (born 28 June 1491, died 28 January 1547)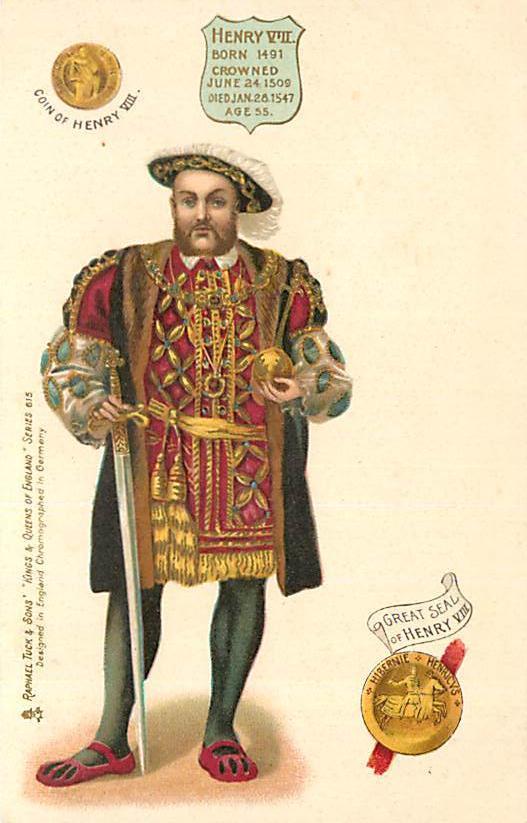 Coronation Oath of Henry VIII with his own annotations (crowned 24 June 1509), shelfmark Cotton Ms. Tiberius D viii, f.89, © British Library Board. (For more information on his changes, see the British Library's explanation.  Was Henry anticipating his break with Rome?)
Edward VI (born 12 October 1537, died 6 July 1553)

Coronation procession of Edward VI along Cheapside, London. Edward's coronation was on 20 February 1547.
Mary I (born 18 February 1516, died 17 November 1558)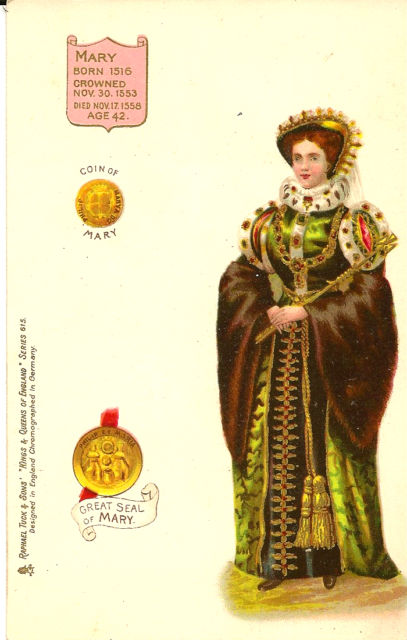 Crowned 1 October 1553.
Elizabeth I (born 7 September 1533, died 24 March 1603)

 Coronation procession of Elizabeth. Her coronation took place on 15 January 1559.
Finally…
Not a coronation image but an image of the Queen at Epsom Races in 1974.  This weekend's Jubilee Celebrations begin in Epsom as she watches the Derby.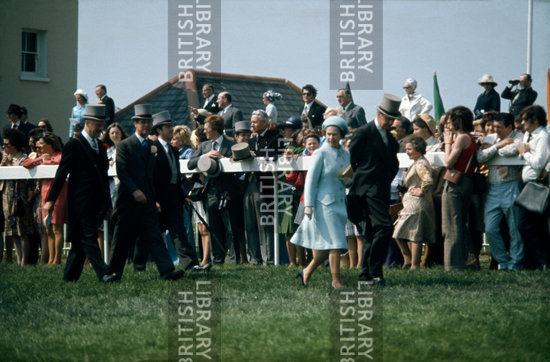 Picture  © British Library Board.  This image is personal to me as I was born in Epsom and spent my first 12 years living in the town. The Queen visiting the races was very much a part of my childhood. Not least, because in those days the Derby was run mid-week, so we were always sent home from school early. I have many childhood memories of waiting by the Spread Eagle Pub in Epsom town centre and waving as the royal cars swept through the town.