Last week I posted on my blog my first post about our School Trip Friday – trips that my child and I take as part of our home education programme.  This week, my School Trip Friday is along the salt marshes of the Essex coast.  Essex is much maligned on tv and in the national press but its coast-line has some of the most beautiful but wild, remote and isolated areas within East Anglia.  This is a School Trip Friday which took place during late summer – hence the crops still in the fields!  This School Trip Friday combined history and religion (St Peter's Chapel at Bradwell), along with geography (Geocaching along the coastline) and science (butterfly hunting). 
How else but walking through our beautiful countryside can we achieve the combination of teaching Roman history along with the Dark Ages and World War 2 all on one glorious day out!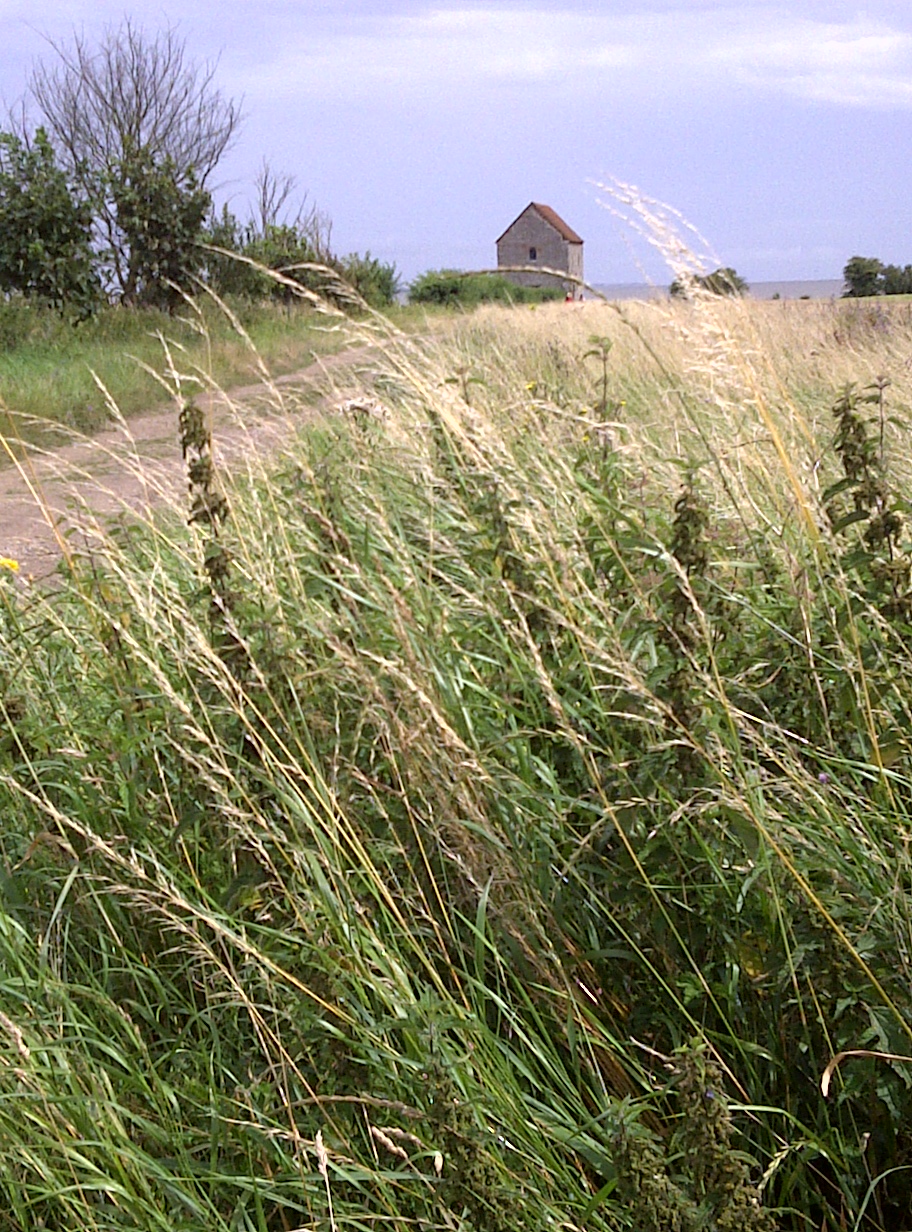 The rough track leading to the isolated chapel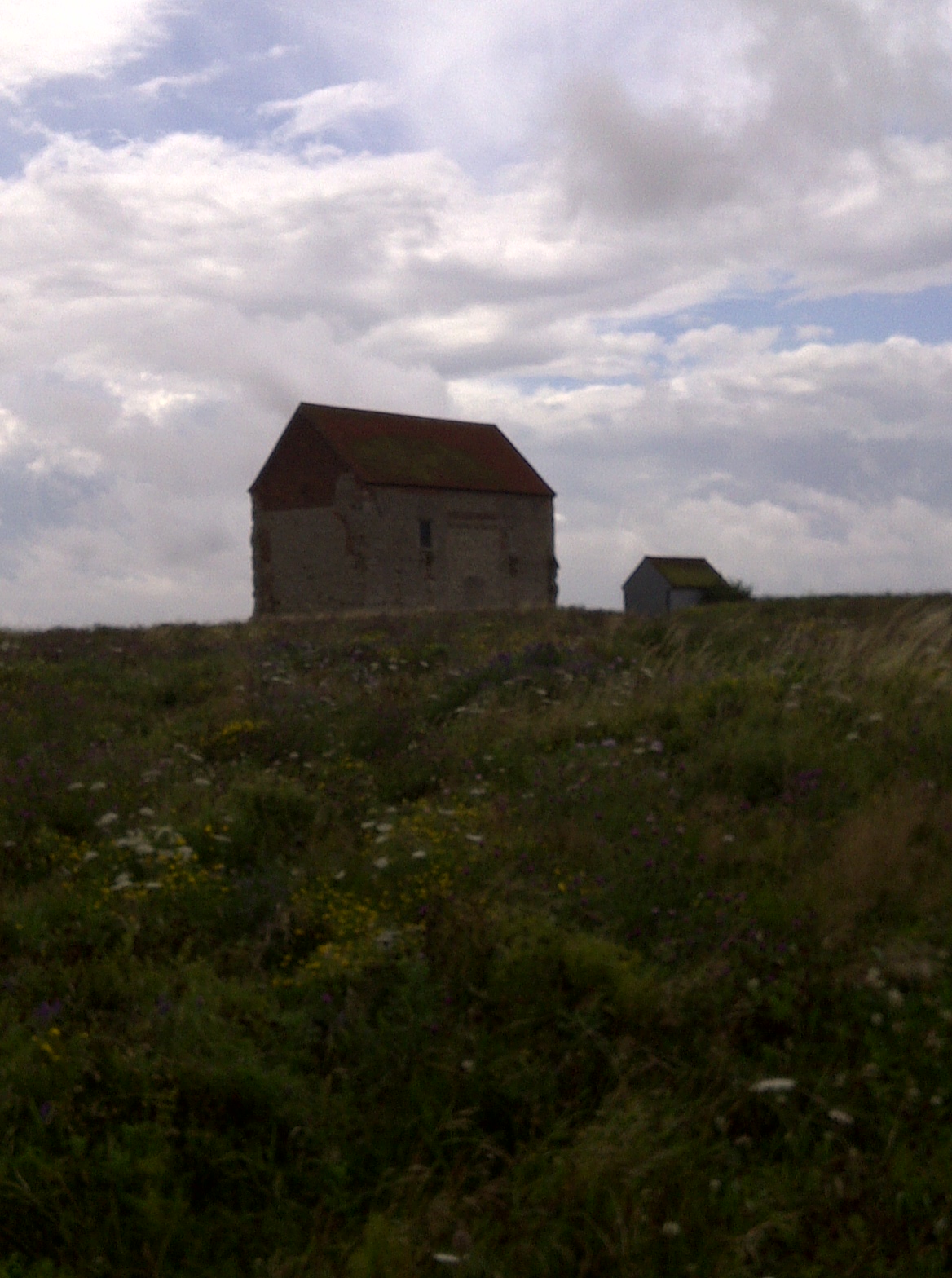 The view of the Chapel from the coast-line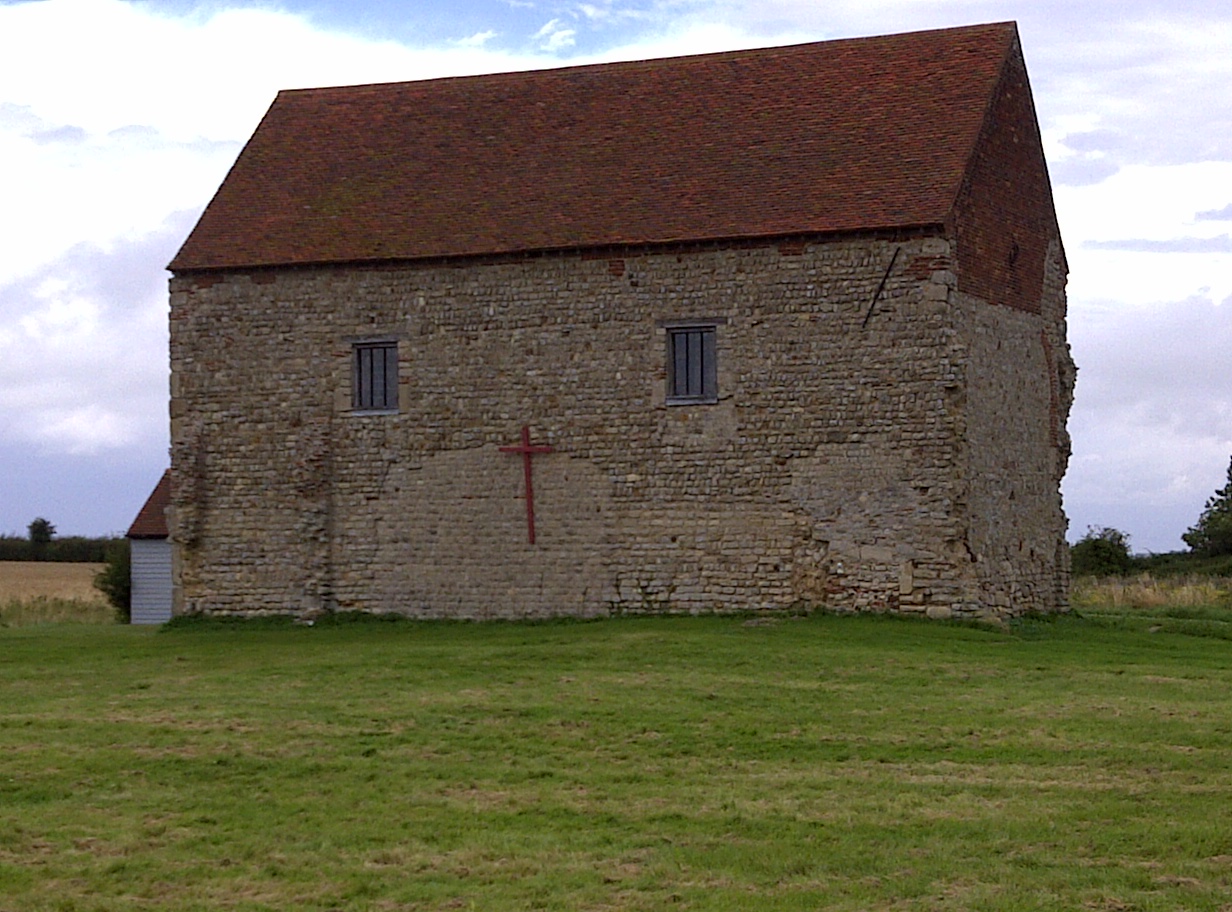 In AD653, Cedd  arrived from Lindisfarne to spread Christainity on the request of the King of the East Saxons, Sigeberht the Good.  The following year, Cedd became the Bishop of Essex and built his Cathedral of St Peters.  It was built on the foundations of the Roman Fort where the gatehouse had been – hence its name 'St Peter-on-the-Wall'.  It is one of the oldest surviving churches in England.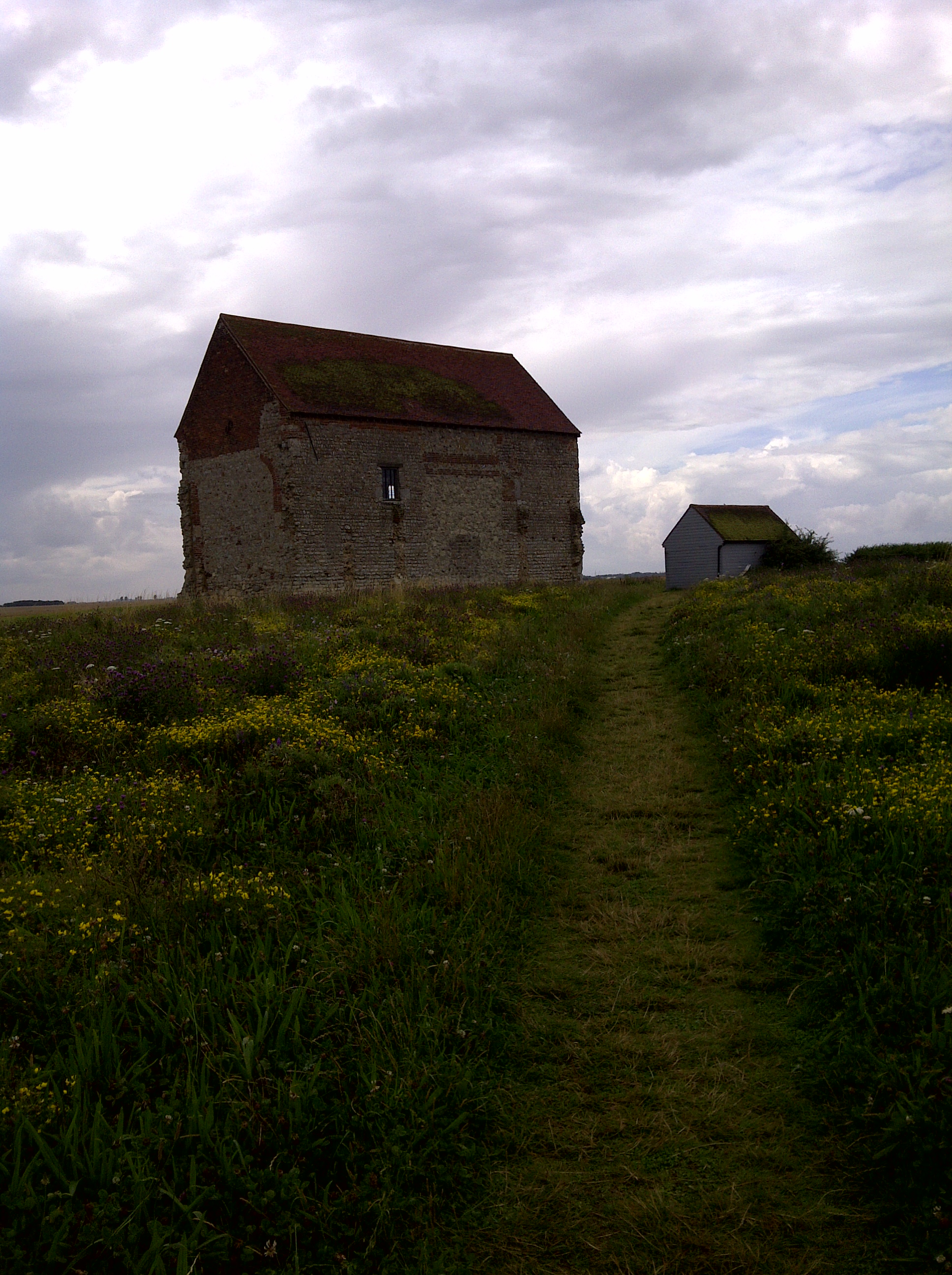 From the approximately the 18th century until 1920, the Chapel was used as a barn for storage and the shelter for cattle.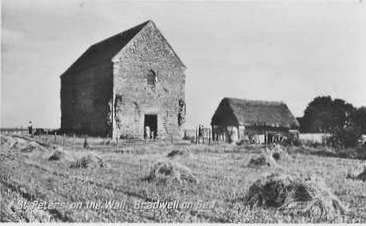 A postcard from when the chapel was still used for storage and cattle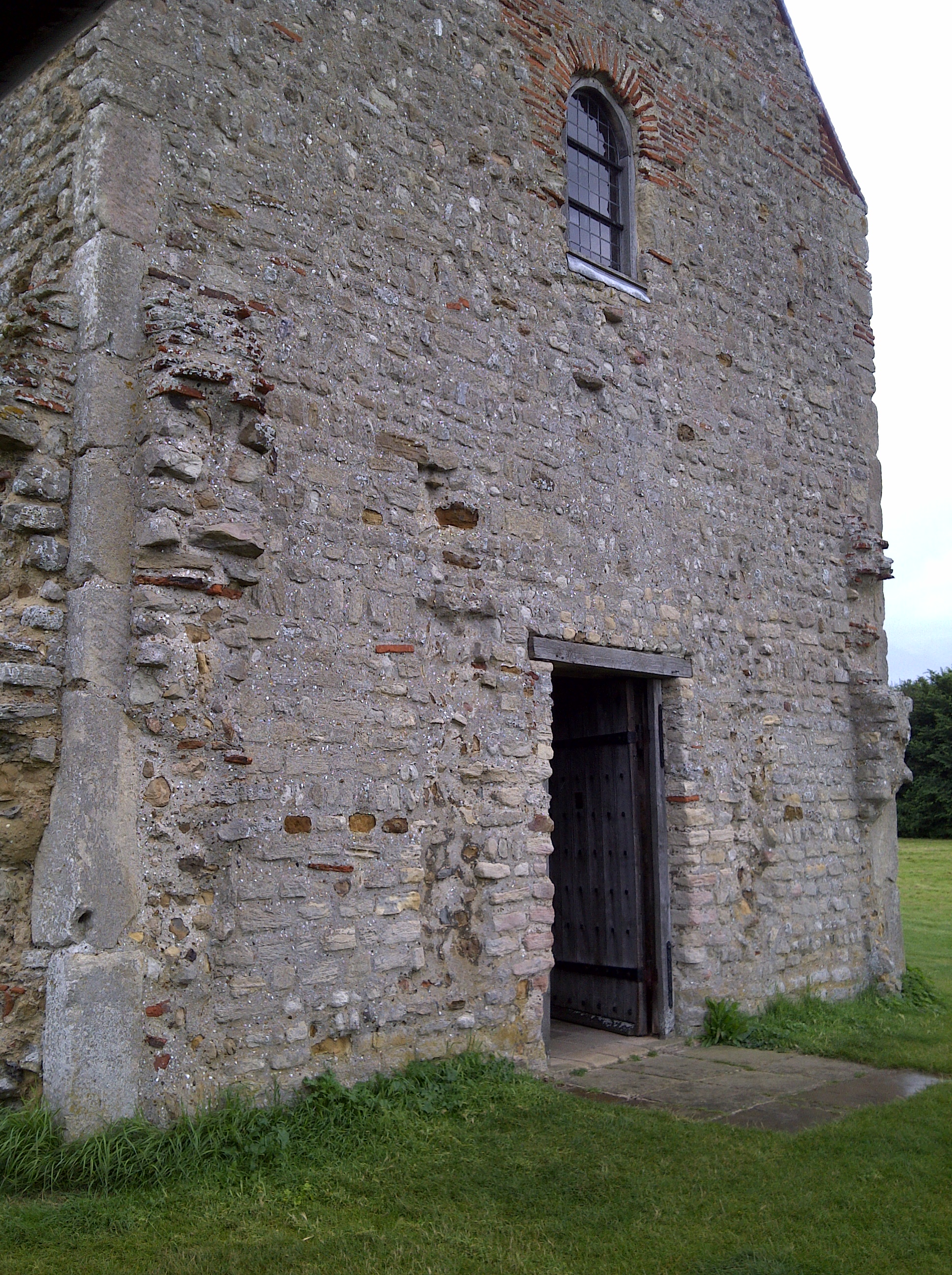 The door leading into the chapel
The late Summer light streaming into the Chapel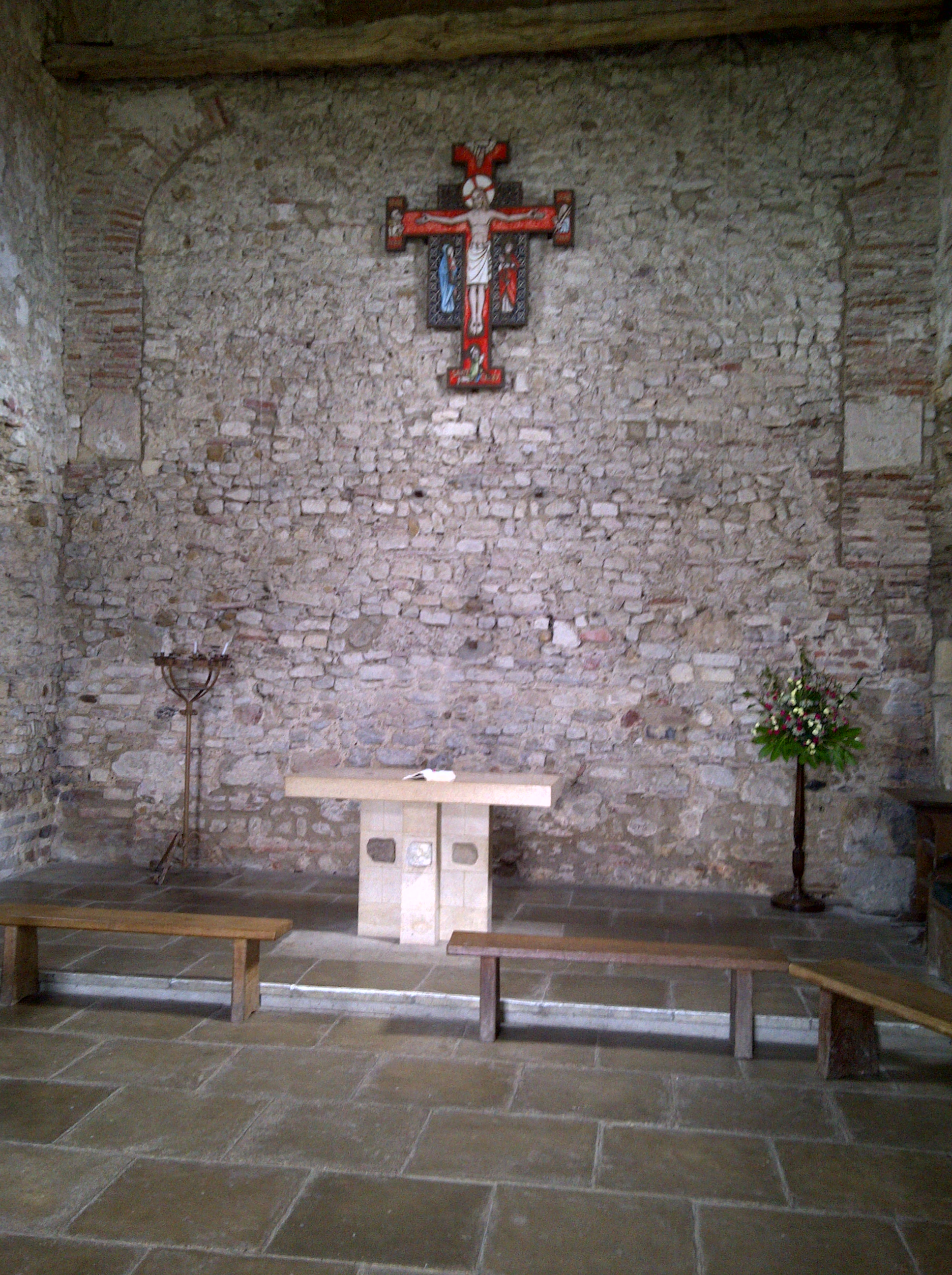 Inside the Chapel – the simple altar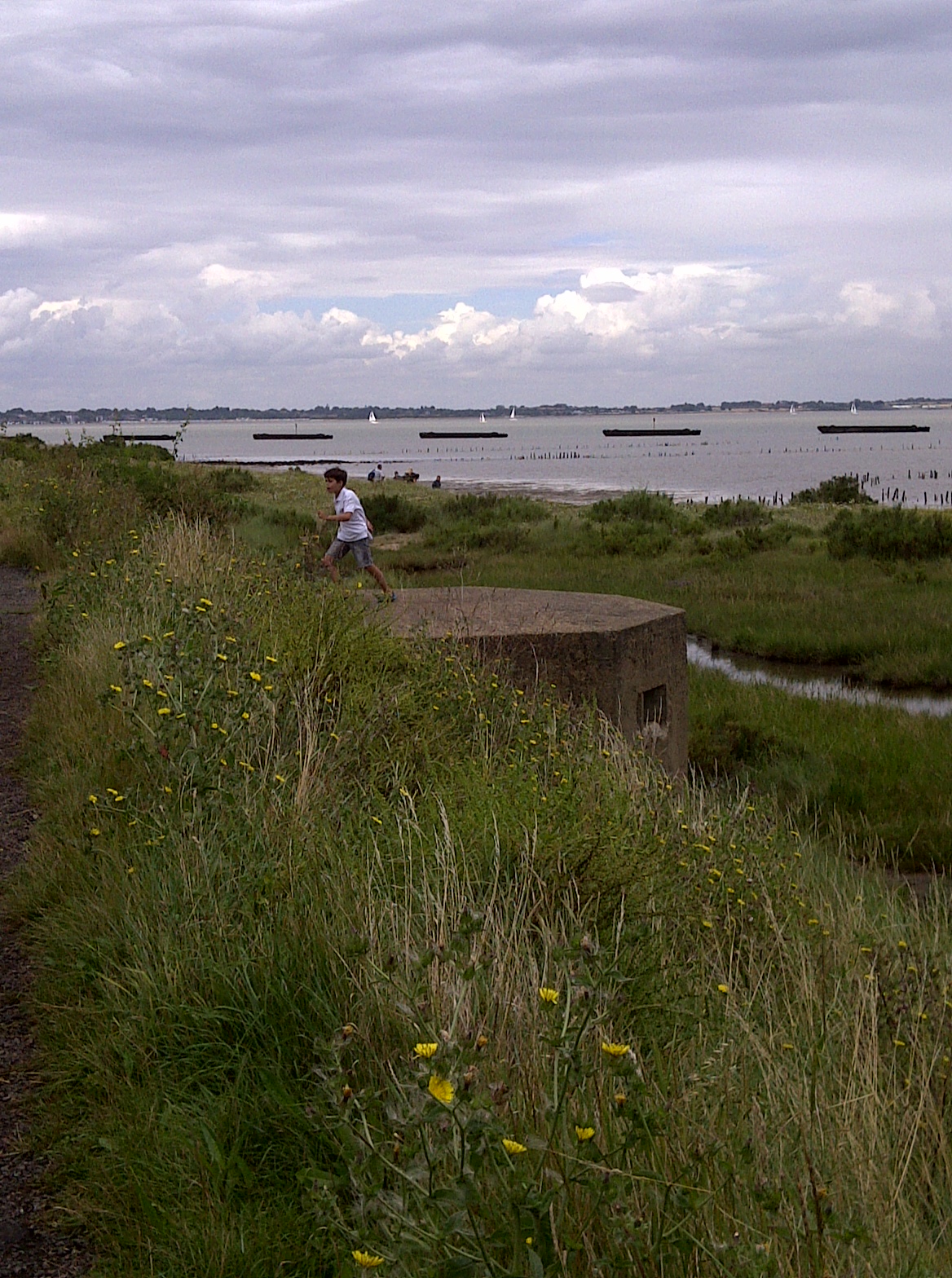 Outside the Chapel on the sea wall.  This part of the Essex coast-line is full of Second World War Pill Boxes – a line of sea defences built to protect England from any possible German invasion.  The wild sea and mud of the salt marshes have reclaimed many of the pillboxes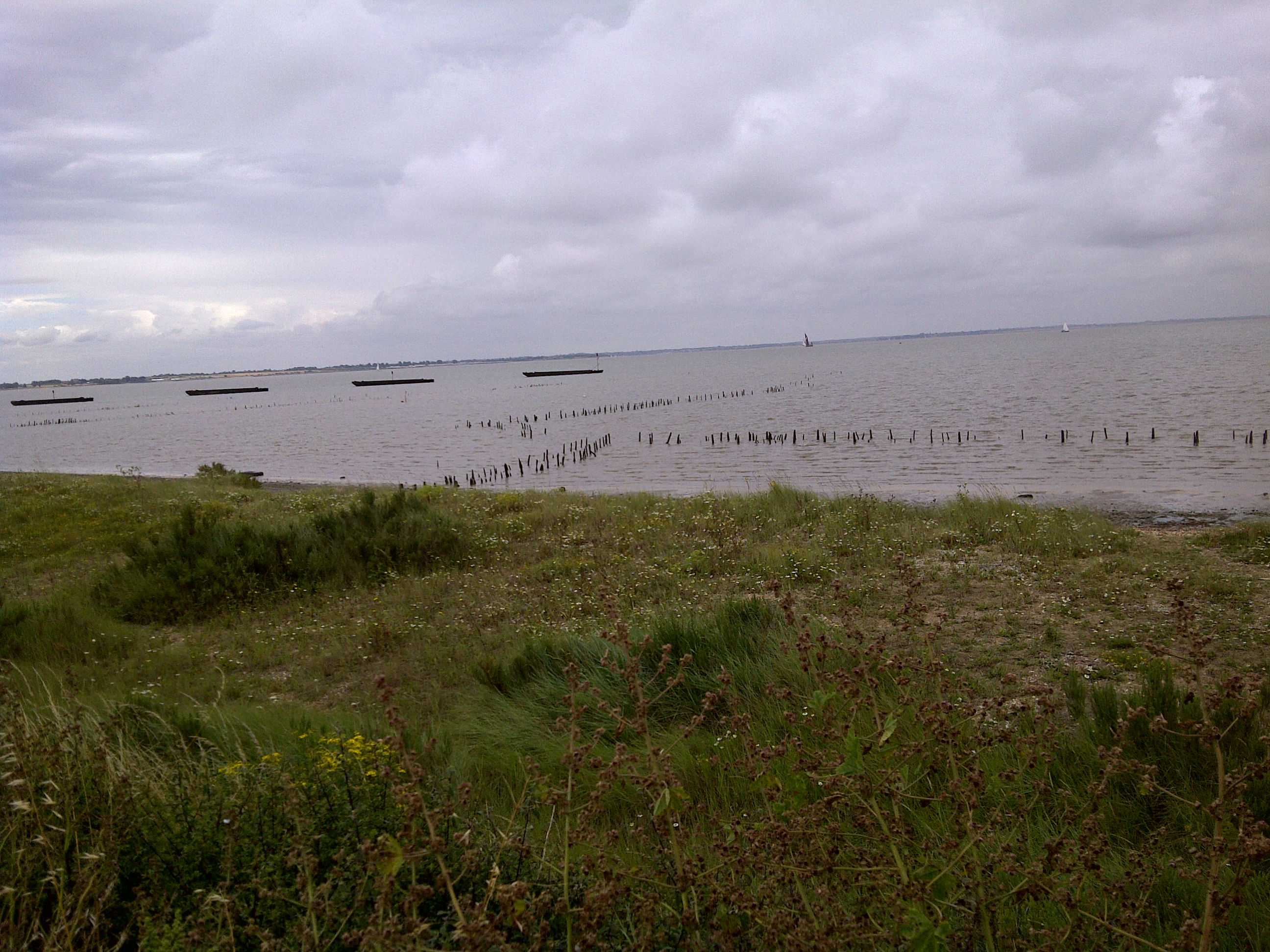 An ancient fishing structure still visible in the water even at mid-tide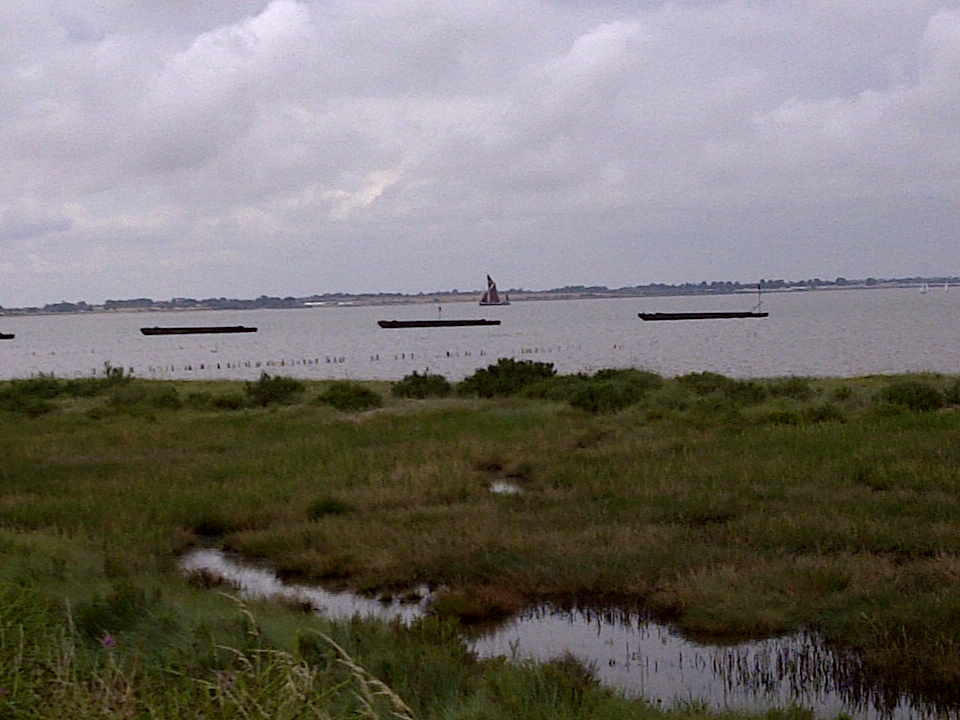 The red sails of a magnificent Thames Barge clearly visible in the distance.
All pictures are © Essex Voices Past
and may not be produced without permission
Further reading
– Second World War – GHQ Line
– Great Dunmow's Second World War Pill Boxes
– Military Pill boxes
– Pill Box Study Group
– St Peter's on the Wall, Bradwell
You may also be interested in
– School Trip Friday – Weald and Downland Open Air Museum
 Join us this time next week for our next School Trip Friday…!